Textbook Rental Program
The Textbook Rental program provides another option for students looking to save money on their textbook costs.
All textbooks can be rented, with the exception of workbooks and custom course packets.
---
Spring 2020 UPDATED Rental Return Policy
All Spring Semester 2020 Rental Textbooks, according to the Rental Policy, were due back to the University Store on or by May 19, 2020. Because of the COVID-19 closure of the University and University Store, we are aware that many students will be unable to meet that deadline. The updated policy for rental textbook returns rented in the Spring semester is as follows:
If you would like to ship your books back to the UStore, please visit our FedEx Returns Portal to create a FREE shipping label! Remember you include your TU ID# inside the package.

You may also use your own shipping method and return books (along with your TU ID#) to:


University Store

Towson University Student Union Building

8000 York Rd.

Towson, MD 21252

We now have limited opening hours to collect in-store returns at our 2nd floor Patio Entrance. Please see our Hours page for more information.

Our after hours drop-box is NOT available due to the closure of the University Union.

Students have until

9/9/2020

to return rental textbooks without penalty. After

9/9/2020

, if rental books have not been returned to the University Store, rental charges will be billed to student accounts per the rental agreement terms.

If you have any questions, regarding this updated Rental Return Policy for Spring 2020 please email

[email protected]
---
Students opting to rent their textbooks must agree to the terms of the rental agreement.

In accepting the terms of the rental agreement, the student accepts responsibility to use the book and return it to the University Store in an acceptable, salable condition (light to moderate highlight and underlining is acceptable; no mildew, wet, or torn books) by the rental due date. Determination of acceptable condition is at the discretion of the University Store.

The textbook rental fee is refundable only when returned by the posted textbook refund date for the term.

The rented textbook must be returned by the last day of finals for the term that it is rented for -- unless otherwise stated.

Students opting to rent a textbook authorize the University Store to charge their student account for a replacement copy as well as a $15 non-refundable late fee.
---
Rental Due Dates
Spring & Summer 2020: September 9, 2020
---
Rental Assistance
For textbook rental assistance or to request a list of outstanding rentals, please e-mail [email protected] and include the following information: Name, Student ID, and Email.
---
eBooks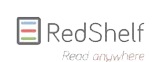 Towson has partnered with RedShelf to bring students the ability to purchase digital versions of textbooks at a lower price. eBooks are accessed for online viewing are refundable within 7 days of purchase, providing no more than 20% of the book has be read or printed.
eBooks from RedShelf are both lifetime ownership and subscription-based.
You can access the eTextbook on one computer only at any given time.
Download subscription is not available in .PDF format
You are NOT required to install software to download the eTextbook.
**Please note that E-Books are not eligible for buyback**

eTextbooks offer Towson students yet another course material choice. They are digital versions of printed textbooks enhanced with features such as note taking, highlighting, high speed search, and printing.
eTextbooks are convenient, good for the environment and your budget, delivered to your desktop, and accessible across all of your mobile devices.
Here is how they work:
Purchase the eBook online.
After your purchase is made, you will receive an email with instructions on how to access your ebook.
eBooks can then be accessed through your TowsonUStore account.
The "Activate and Access eBooks" option is under the My Account option after signing in.
Follow the easy on-screen prompts to download your eBook.
You will need the latest version of the free reader software to read your eBook.
Once the eBook has been activated it CANNOT be returned.
**Please note that printing and expiration restrictions are set by the publishers and NOT by the University Store.**