Textbook Advance Program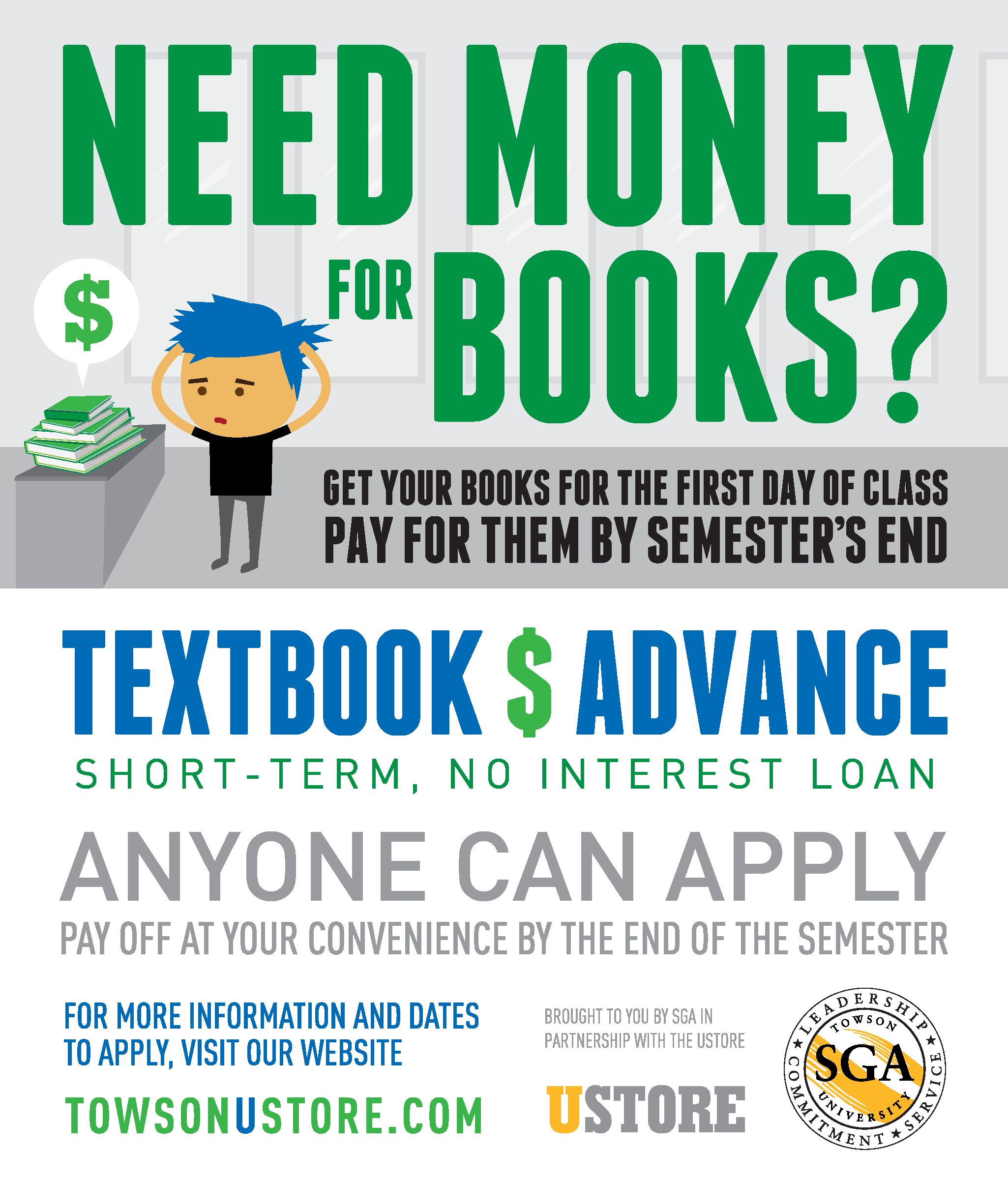 DETAILS & APPLICATION PROCESS
The Textbook Advance Program provides

short-term, interest free loans

to TU students so that they may obtain the required Course Materials for their registered classes. Students may use their loans online or in-store.
Loans are on a semester-by-semester basis. Advance amount that can be requested is $500 maximum per each semester.
Open to all students (undergraduate and graduate). Must be duly-enrolled and in good academic standing.
The full amount of the advance must be repaid to the UStore prior to the first day of finals.
All outstanding advances will be billed directly to the student's account and then collection will be handled by the Bursar's office. All University late fees and penalties will apply.
Approved advances must be used within 30 days of approved loan date. After 30 days the balance not used will not be available.
Materials must be required for the currently enrolled classes, no optional materials. Books may be new, used, or rentals. (All existing rentals agreements still apply.)
Students are approved for the Advance program based on a combination of factors that include but are not limited to:
Need and eligibility.
Date completed application is submitted.
Past borrower history.
Add all of your required Textbooks and Course Materials to your cart and click the "Payment Options" button.
Choose how you would like to receive your order by clicking either the "Pickup Order" or "Ship Order" button and enter your information on the form that follows.
Select

"Textbook Advance (Pickup)"

or

"Textbook Advance (Ship)"

from the dropdown menu.
Under

Payment Information

please select

"Textbook Advance"

and check off the verification box that acknowledges that you have been approved for a Textbook Advance Loan.
Please wait for an e-mail confirming that your order is ready to pickup/ship.
Students must submit application by the Add/Drop Deadline of each semester.
Students will be notified via e-mail if the advance has been approved within one week (5-7 days) of submission of the application.
Students approved for the program must review and acknowledge advance rules, regulations and payment procedure options attached to the confirmation e-mail.
Following approval and student acknowledgement a second e-mail and account equal to the amount of the advance will be placed on the student's UStore account.
Payments can be made at the Customer Service desk at the UStore throughout the semester by presenting your student ID# or OneCard.
Payments can be in the form of cash, checks, credit card, OneCard or Financial Aid.
All outstanding Textbook Advances will be billed to your student account on the first day of finals and collection of the loan will be then handled by the Bursar's office. All late fees and penalties will apply.
Students will be unable to register for classes or apply for graduation until the advance amount is paid in full. Late payments may result in future removal from the program.
---